Looking For Some Info?
You've found the right place. In this section you find links to usefull information.
Please check back often , as we will be posting updates as we write them.
This should be your first stop if your looking to get into the Dart Frog hobby. We have out lined some of the early questions you should be asking.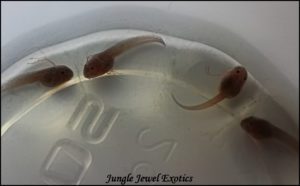 Your next stop, for information before hopping into the Dart Frog hobby. This answers some questions about what to feed your Dart Frog.
Next in our series about Fruit Fly culturing, is what to do about fruit fly culture crashes